A Whole New Look at Spit Roasting
Let us know about your event and our friendly staff will provide you with a quote to deliver high quality catering at your event. 
Pigs Might Fly is a Free Range Local Hog Roast Supplier, formed by Jay Yarnton in 2004 who is still the owner. Pigs Might Fly was formed after research from travelling to different countries. The United Kingdom's customer requests have moulded into what we think is a great quality and cost effective way to feed parties from 10 – 600 guests.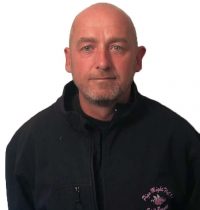 Owners Testimony –" I love seeing a party of happy people and customers eating our high quality spit Roasts and seeing theirs watering mouths just before service and the satisfaction noises they make. I really enjoy ensuring that ALL customers are happy and enjoy making the Spit Roast an Experience to remember. Happy Customers / Happy Pigs."
Pigs might fly delivers catering to the South East