More about Pigs Might Fly
Spit Roast with the finest quality
Pigs Might Fly is a fee range local hog roast supplier, formed by Jay Yarnton in 2004 who remains the owner to this day. Pigs Might Fly was formed following research from various different countries within Europe and as far afield as Australia. 
We have developed a high quality, great value service for our customers in the UK providing for parties ranging from 10 to 600 guests.
Pigs Might Fly started in Crawley Down where Mr Yarnton forged good relationships with local suppliers including the excellent  Flanigans Butchers, owned by Les Flanigan. This relationship went from strength to strength, with Pigs Might Fly growing from it's initial one bespoke spit roasting machine to it's current six.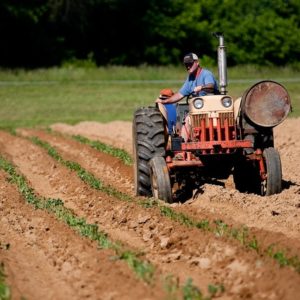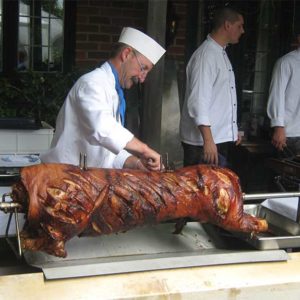 All our spit machines are catering standard stainless steel and are heated
by gas which ensures an even roasting. The machines are powered by an electric motor which also provides an even roasting. We have designed the machines to be able fit through gates with a width of 750mm to enable everyone to enjoy the pigs might fly experience!
In 2010 Pigs Might Fly customer base grew to such an extent that we relocated to our current location on our farm in East Sussex, allowing us to provide our own free range pigs and other meats to suit demand.
All our pigs live outside on the farm in a Chestnut Coppice. This enhances the flavour in our free range pigs and provides a quality taste experience for our customers.
We since have been pushing the boundaries of the spit roasting experience by
providing mixed free range meats such as Lamb & Hog, Hog & Venison, Beef & Chicken etc. Any combination can be provided.
We provide different catering packages which include hire only of a Spit Roast Machine, self service with us providing the meat and spit roast, up to a full package with qualified staff and salad and deserts included.  Please see our menu page for more information.
Our client base has grown to such an extent that most of our business is generated from recommendations, we take great pride in our customers returning year after year. We have catered for many varied functions ranging from charity events, family parties in gardens to large private events such as former Crystal Palace Manager Alan Pardew's birthday party . No event is too big or small.
We mainly operate within the south east but can provide a service to a wider area.
Owners Testimony –" I love seeing a party of happy people and customers eating our high quality spit Roasts and seeing theirs watering mouths just before service and the satisfaction noises they make. I really enjoy ensuring that ALL customers are happy and enjoy making the Spit Roast an Experience to remember. Happy Customers / Happy Pigs "